Bali never runs out of surprises. With many stunning hidden gems discovered throughout the island, you may wonder what other secrets The Island of Gods holds. Among the ravishing jungle of Badung, you can find several breathtaking waterfalls. Along the coastline of Tabanan, there are otherworldly black-sanded beaches. In Bangli, you can experience traditional Balinese living in a village known as Penglipuran. The wonders of Bali are unlimited! Searching for a new hidden gem to explore in Bali? Set your sights on one of Nusa Penida's neighbors, Nusa Ceningan! Located in the southeast of Bali, this little piece of heaven holds an extraordinary beauty. Let's take a look at all of the things you can do around here!

The smallest island among three Nusas
Lying between the magnificent Nusa Penida and Nusa Lembongan in the Klungkung Regency, Nusa Ceningan is the smallest island of the three. Don't be fooled by the size! While Nusa Ceningan may not be as huge as the neighboring islands, the natural beauty of this island will put you in awe instantly once you set your foot here.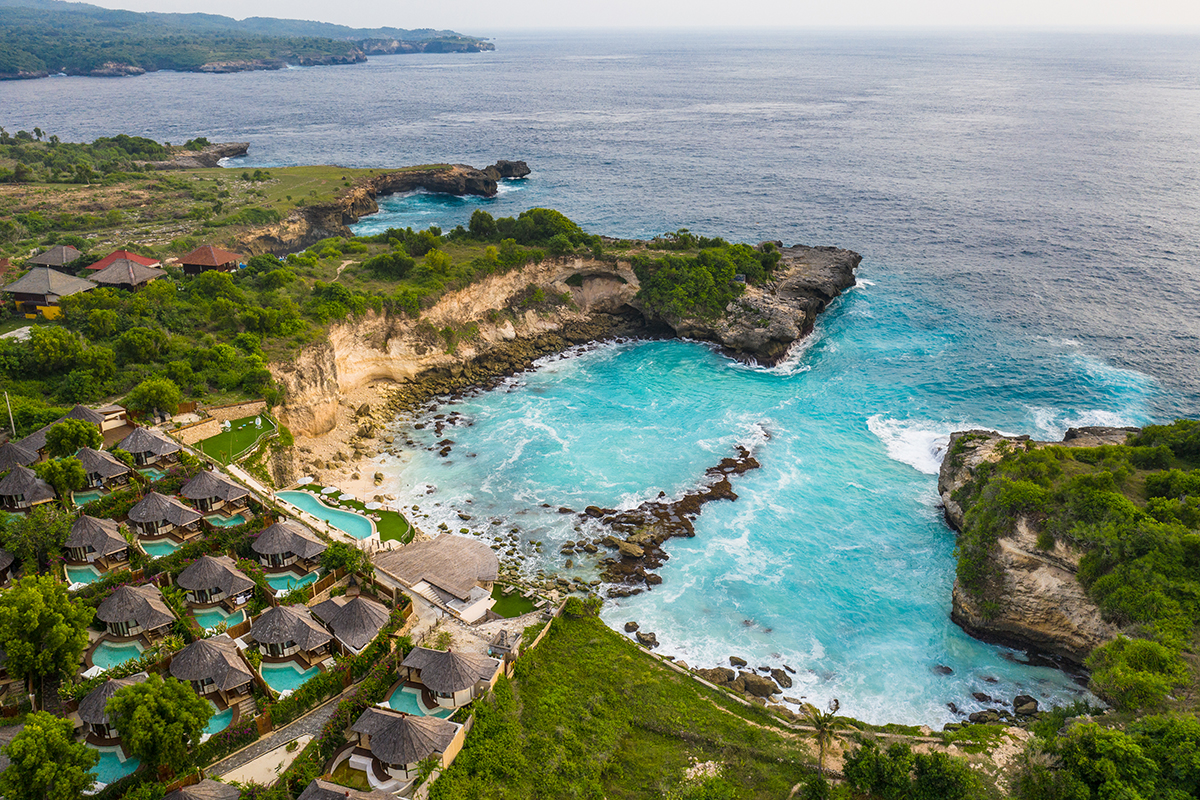 Blessed with mesmerizing beaches all around just like its neighbor, Nusa Ceningan can easily uplift your good mood. The beaches of Nusa Ceningan are all white-sanded and soft to touch. The waters that front these beaches always emit a dazzling turquoise color. Under these waters, you can also have a chance to encounter a wide array of exotic sea creatures and vibrant coral reefs. Nusa Ceningan truly is a perfect destination for those who seek to experience a peaceful holiday far from the hustle and the bustle of the city. The natural spots on this lovely island are still rarely visited, so their beauty is still pristine.

What to Do
There will be so many activities you can do once you've arrived at Nusa Ceningan. If you're looking to unwind then head over to Secret Point Beach! Located on the southwest of the island, Secret Point Beach offers a serene spot surrounded by enchanting scenery. The sand is pearly white. At the front, you will be presented with one of the most breathtaking ocean views in the southeast of Bali. To your left and right, there are small cliffs covered by lush eye-soothing greeneries.
Just about a few walking distances from Secret Point Beach, you can also find another spot providing wonderful scenery known as Blue Lagoon. From this 20 meters high cliff you can witness a picturesque cove filled with bright blue waters. If you arrive here just when the nighttime is about to fall, you can also encounter a truly astonishing sunset. That being said, don't forget to take some pictures around here so you can reminisce about its charm in the future!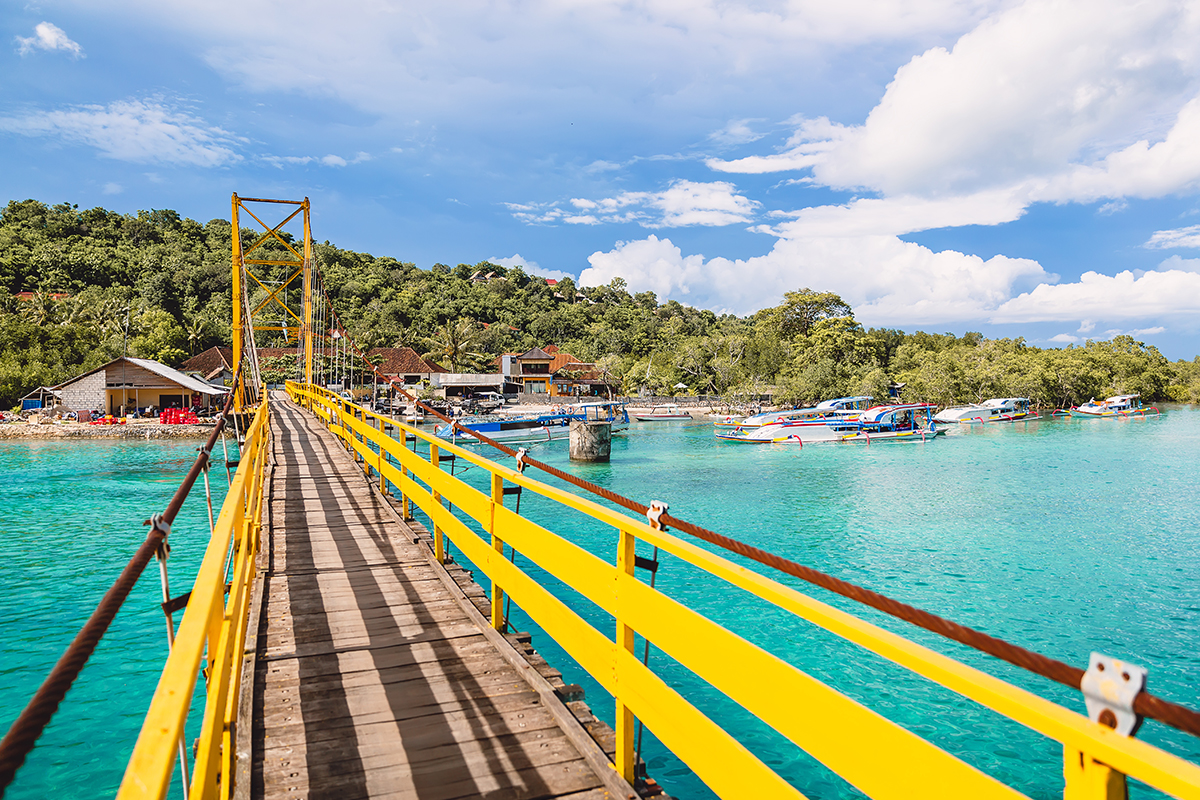 Do you want something more thrilling instead? Then, have some fun by riding Abyss Zipline! As the southwestern edge of Nusa Ceningan is made up of quite high cliffs, you can find one leisure spot that offers a chance for you to raise your adrenaline. Located inside Island Cove Resort, Abyss Zipline will take you down on a short exhilarating ride from coast to coast. As you slide down the zip, an unobstructed view of the vast blue ocean is displayed beside you. Some staff are there to look for your safety, but like any other ride, you still have to stay cautious.
For those who are looking to see the marine life around Nusa Ceningan, there is one diving spot near the island available for you to explore. Situated on the southern coast of the island, this diving spot is known as the Ceningan Wall. Under the Ceningan Wall, you will be greeted by a view of lively coral reefs swarmed by the pretty Moorish idols and cute clownfishes. As you swim down further, you might also catch a glimpse of more exotic sea creatures such as marbled ray, moray eels, scorpionfish, stonefish, and even mola-mola!
How to Visit
To reach Nusa Ceningan, you can take a ferry from Sanur Beach, Padangbai Harbor, or Benoa Harbor. Depending on the types of the boat, the prices can vary. Usually, the prices may go higher if you take a faster boat.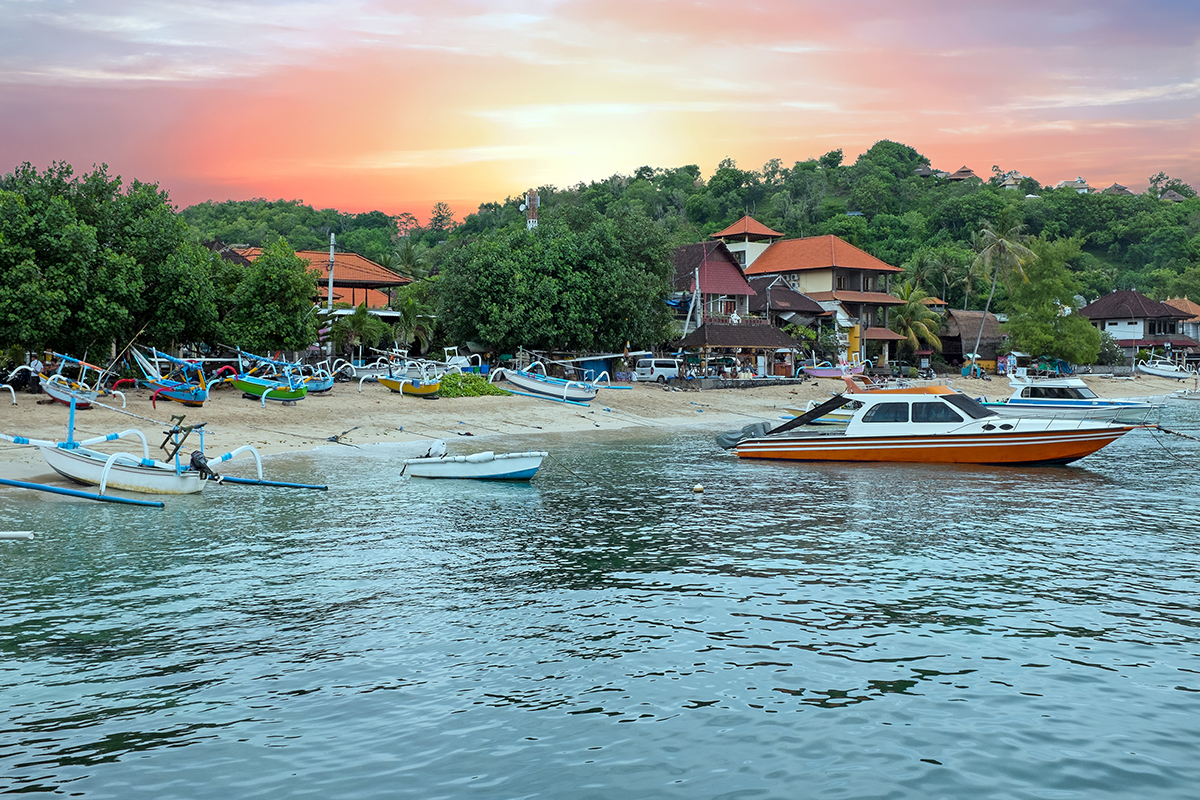 Many other interesting spots are still waiting to be discovered in Nusa Ceningan. So come and spend a good time exploring this hidden gem further! Before you go, make sure to follow the CHSE (cleanliness, health, safety, and environmental sustainability) protocols. Wear your mask, keep your distance, and never forget to wash your hands. Do also follow our Instagram @wonderfulindonesia, Twitter @wondefulid, Facebook @WonderfulIndonesia, Tiktok @wonderfulid as well as our Youtube Wonderful Indonesia to find out many more hidden gems.
(Indonesia.travel)